Bike Switzerland Website Make-over
Actually, the new website has been up for almost a month, but we've been too busy to get out a newsletter to tell everyone.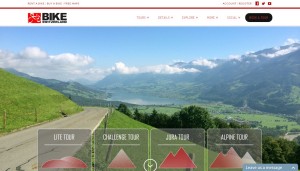 The site has been updated with the following new features:
New mobile friendly lay-out
New Alpine Tour
On-line booking and application process
New photo gallery
Updated "Bikes" section.
Of course, you may still find a few bugs, mispellings and similar gaffes here and there. If you do, please let us know so that we can get those sorted.
Spin Genève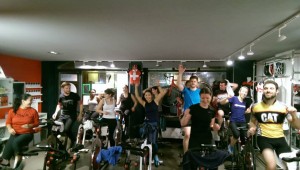 Since we're closed in the winter months, we've decided to loan out our shop to our friend Matt Gain's grand experiment "Spin Genève".
Matt and his wife Nathalie are considering opening a permanent spinning center here in Geneva and are using our HQ to test the concept.
They'll be running their classes in the shop until March 1st. Check out their website to find a class schedule.
New Rentals Website around the Corner
All new bikes. All new brand. All new rentals website.
The following models will be on-line and ready for rent when we open our doors in March.
See the video above to learn more about Bike Switzerland's partnership with Trek and the rentals available.
Rentals Available in France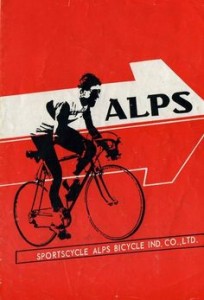 Bike Switzerland plans to be working with the shuttle service AlpyBus in 2015 to make bicycle rentals available in neighboring France.
Although discussions are still underway, it's expected that bikes will be delivered to Chamonix, Annecy, Verbier, Morzine and Megève.
Heart Across America
Former Bike Switzerland guide David Fisch will accompany former Inel executive Sean Maloney on his "Heart Across America" Tour.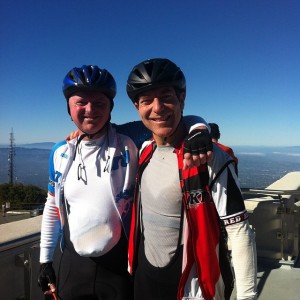 In 2011 Sean was set to become Intel's CEO when he suffured a massive stroke which left him paralyzed. Since then he's made a fabulous recovery.
Sean's ride across America will raise awareness of stroke while also raising funds for the American Heart Association. Check out David's fundraising page here.
Shop set to re-open in March
We'll be re-openning for business on Monday, March 2nd. Feel free to write to us before then to set up a servicing appointment.
If you're able to bring your bike in on March 2 or March 3, we'll likely have it back to you by the weekend.