New Guided Tour planned for 2015: Alpine Route Tour
Inventing a new guided tour isn't easy, but it is probably as fun as you imagine it:
A lot of cycling, staying over in nice hotels, trying restaurants and visiting local attractions.
Then we run the tour and tweak everything again year after year until we get it nearly perfect.
We've been running the Challenge Tour for 10 years now.
The Lite Tour has been going on 7 years and this will be the 4th year for our Jura Tour.
We now have the time to begin developing a new tour: The Alpine Panorama tour.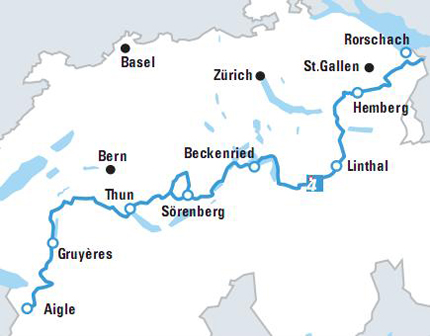 We'll be doing a lot of reconnaissance this summer and fall to nail down the overnight spots, but the itinerary will be based on National Route #4.
You can find a full profile chart of that route at this link.
The inaugural tour is scheduled to take place early August 2015 and everyone will be riding new 2015 carbon road bikes.
Stay tuned !
New 2015 Clothing is IN THE HOUSE!
Our new kit arrived a few weeks ago: jerseys, bibs, vests and jackets.
Here's a picture of our hunky mechanic sporting the Ascona jersey and Bernina shorts.
So, to get ourselves in the mood, we're offering a 20% discount on all of our NEW clothing until Sunday midnight.
(All gear on "Men's gear" and "Lady's gear" pages of the website.)
Just use the code "mood" at the checkout at bikeshopswitzerland.com, or come into the shop and mention the code when buying. Offer expires at midnight Swiss time on June 29th.
Our Used Felt Carbon Racers on sale now!
We're getting a great deal on new 2015 bikes and so have decided to sell off our rental fleet of Felt Z4.
These bikes have only seen a few months of use and are in very good condition.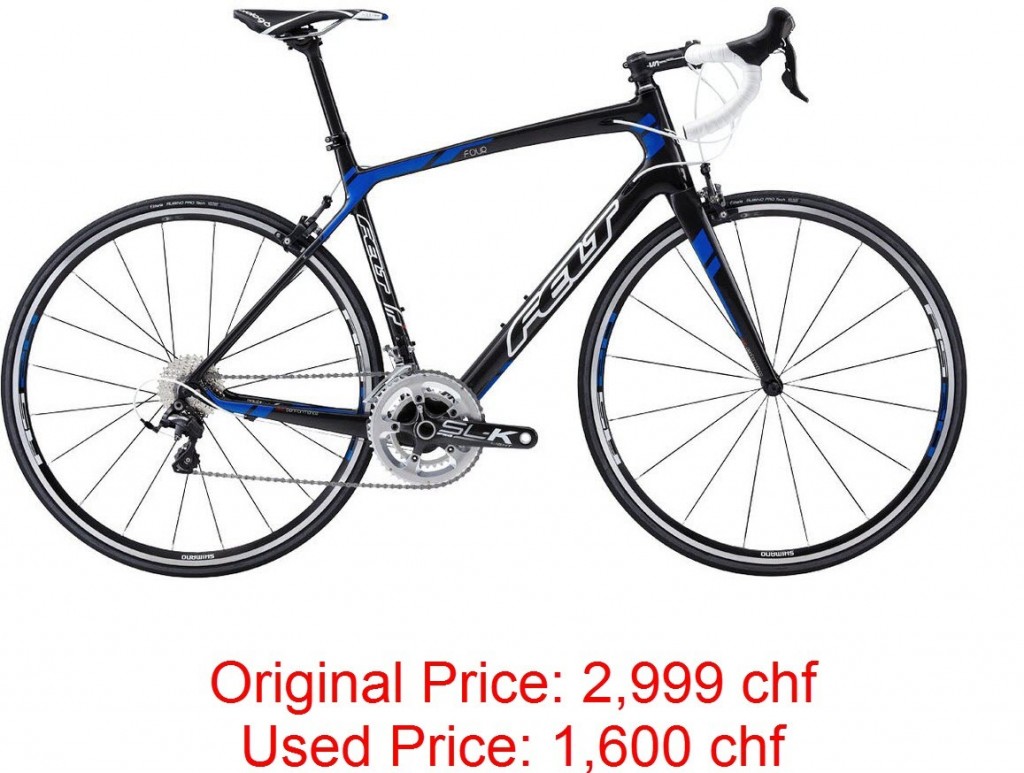 We'll give the bike a complete service and make sure the tires, brakes and handlebar tape are in good order or replace.
We've already sold all of our 51 inch, but still have sizes: 54,  56 and 58
You can order here.
Keep in mind that you will not receive the bike until around July 20th, (when our new fleet of bicycles arrive), but need to reserve with a deposit now.